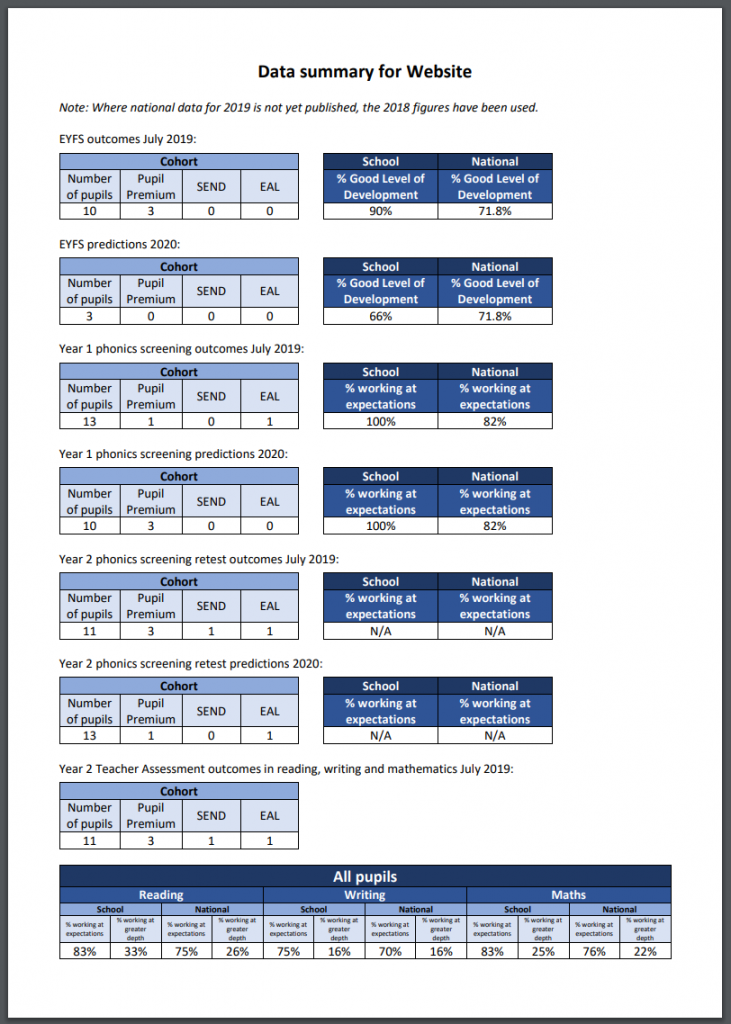 Every mainstream public school in England participates in national assessments, such as the Year 1 Phonics Screening Check; Year 2 SATs; Multiplication Tabless Check and Year 6 SATs tests.
In addition to these national assessments, we assess our pupils attainment and progress in all year groups. We use the Pira, Puma and Gaps assessment tests. 
Click on the image on this page to download a summary of the latest published data. Please note there is no 2020-2021 or 2021-2022 published data, as all national assessments were cancelled. 
Click here to see a full breakdown of our school performance from the Department of Education website.