We take the safeguarding of all members of the school community and Child Protection as a number one priority.
When in our school we require all adults to be mindful of best practice within safeguarding.
We would appreciate you being mindful of the following simple process:
NOTICE
(You feel concerned about something you have heard or seen within the school site or in the community areas around the school. This could be in relation to a pupil, member of staff or parent / carer)
CHECK
(Speak with a member of staff and if possible one of the designated staff members for Child Protection. If you are concerned about the conduct of the Headteacher then please contact Maggie Hartley, safeguarding governor)
SHARE
(Complete a logging form or record your concern on a piece of paper) (Designated staff members for Child Protection will if required contact the Essex Services for Child Protection)
Designated Safeguarding Lead / Interim Headteacher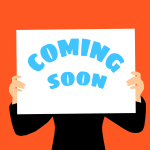 Alternate Designated Safeguarding Lead
Safeguarding is at the heart of everything we do at Ashdon School.
We follow policies and procedures to ensure that the children are happy and safe at all times.
Below are a number of documents which underpin the safeguarding procedures of the school, other related policies can be found on our policies page.